Backdoor gun control: DC sets impossible hurdles for carry permits
October 23rd, 2014The District's newly minted concealed carry laws require gun owners seeking permits to complete 18 hours of firearms training.One problem: As of Wednesday, the day before a court-ordered deadline for the permitting process to begin,
...
CLICK here for more on this story...
---
5 Year Old Forced to Sign Contract promising not to kill anyone
October 20th, 2014E.R. Dickson Elementary School in Mobile, Ala., has introduced two new vocabulary words into their kindergarten curriculum: homicide and suicide. Local media outlets report that a 5-year-old was forced to fill out a bizarre sa
...
CLICK here for more on this story...
---
Washington measure to increase gun background checks bleeds support
October 16th, 2014Article originally written on The Washington Post.A ballot initiative that would require background checks on all firearm purchases in Washington state, including sales at gun shows and online, has support from a majority of voters
...
CLICK here for more on this story...
---
Biden: 'I Pray That It Is Sooner Rather Than Later' That We Have Another Gun Control Champion
October 13th, 2014Article originally written on the NRA-ILA Website.Vice President Joe Biden emphasized the need to pass more gun control Friday during a memorial service for former Reagan White House press secretary James Brady, one of the
...
CLICK here for more on this story...
---
Denver Post Dumps Udall, Endorses Gardner in Colorado Senate Race
October 10th, 2014After endorsing Sen. Mark Udall (D-CO) in his initial 2008 run, the Denver Post said Friday it had decided to back his Republican challenger, Rep. Cory Gardner (R-CO) this year."Congress is hardly functioning these days. It can't pa
...
CLICK here for more on this story...
---
Sneaky Pete holster review
October 9th, 2014Article originally written on wecarryagun.comSneaky Pete holsters are one of the newest holsters on the market. They're placed on the outside of the waistband and are meant to be easy access while complying by all of the laws for con
...
CLICK here for more on this story...
---
Our Voice: Herald recommends no on I-591 and I-594
October 8th, 2014Article originally written on The Bellingham Herrald.Voters will have to decide between two clashing gun initiatives on the November ballot. Initiative 594 would add another hurdle to buy
...
CLICK here for more on this story...
---
Connecticut agencies battle over whether man who refused to show gun permit should have one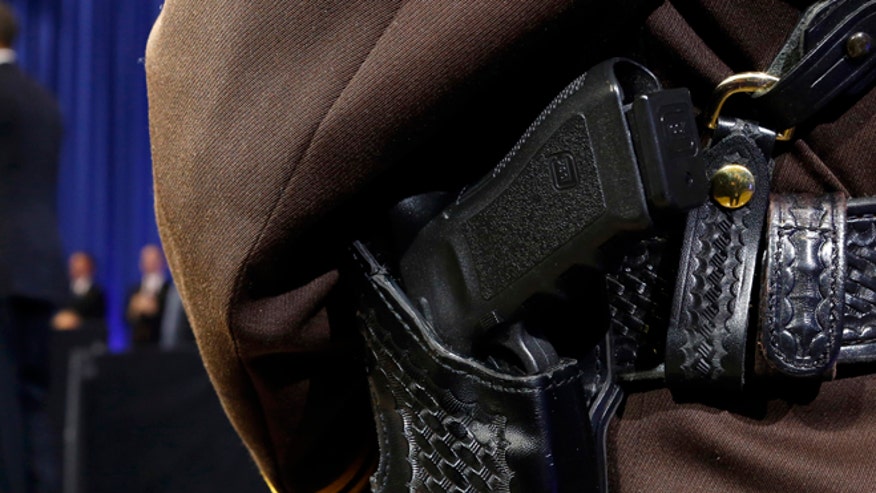 October 7th, 2014The arrest of a Connecticut man for refusing to show his gun permit -- dismissed by a prosecutor as a "nothing case" -- now has two state agencies battling in court, with the individual's right to carry hanging in the balance. The pe
...
CLICK here for more on this story...
---
2015 kawasaki ninja H2R 998cc
October 3rd, 2014Kawasaki has unveiled the 2015 Ninja H2R, and it's simply the most powerful production motorcycle ever. Its supercharged 998cc inline-4 pumps out an incredible 300 hp, substantially more than even a top flight MotoGP racer has.It's a
...
CLICK here for more on this story...
---